In Star Wars, Luke Skywalker looses his hand. He soon replaces the amputated hand with a synthetic arm that can feel and fight like the old one. Unlike the movie, many people that lose their limbs cannot afford to get replacement artificial limbs. Though it might not be as high-tech as Luke's arm, artificial limbs help amputees in their everyday lives. A single limb can cost more than RM8000. If you wish to help, 'Stay with me Charity Night 2016' is raising funds for this cause.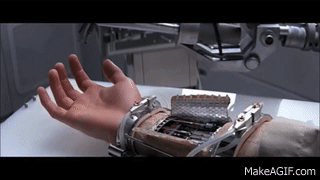 'Stay with me Charity Night 2016' is a charity event to raise funds for Malaysian amputees from underprivileged backgrounds to get free artificial limbs. University Tunku Abdul Rahman (UTAR) Kampar Campus's Banking and Finance Society is organizing the event in collaboration with the Limbs for Life Foundation.
The charity night will be filled with a wide variety of performances such as singing performances by Taiwan and local artists, dance, live band, etc.
Admission: RM35 (VIPs)  RM20 (Regular)
Date: 2 July 2016, Saturday
Time: 7:45pm
Venue: Tun Dr Ling Liong Sik hall, UTAR Kampar
Facebook page at https://www.facebook.com/staywithme2016/
Limbs for Life Malaysia : http://limbsforlife.org.my/
Contact: 011-13309678 (Yan Chian)